Survey: SMEs Reveal 10 IT Challenges
Understanding common SME IT challenges and the cloud.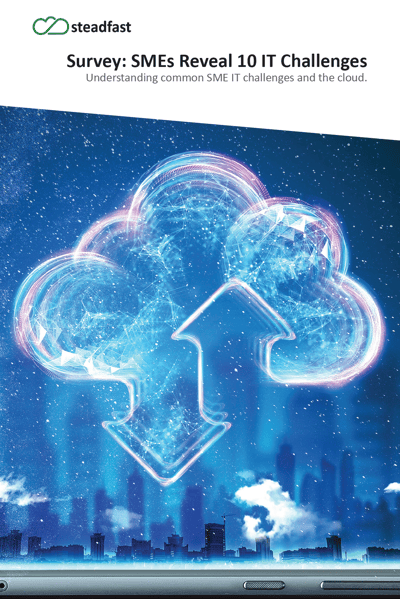 The Results
SMEs Reveal 10 IT

Challenges
For many SMEs, managing and growing their business becomes a challenge
when their technology foundation (from infrastructure to staffing) is limited. There are 7 common constraints SMEs run into with limited or detached IT:
Security risks

Integration challenges

Lack of backup and disaster recovery

Difficulty tracking issues/root causes

IT planning and system disconnect

Staff challenges and frustrations

Keeping up on system maintenance (reactive vs proactive)
When considering cloud, there can be some resistance for fear of adoption
challenges, unknown fees, handing over control to a provider, misunderstanding, cloud security, etc.
We are driven to help SMEs conquer the IT challenges that can keep them
bogged down from achieving the next level of their business maturity. Our goal is to not only unveil the most common challenges SMEs experience, but to dismantle concerns and discuss how cloud can be the valuable solution to help overcome those obstacles.
Fill out the form and get your free ebook now!
Get Your SME IT Survey Ebook